Get Rid of Dandruff Men
No one wants or likes dandruff it can appear on your clothes and of course scalp. It can cause your scalp to become dry and flaky as which can be very uncomfortable. We have a dandruff removing shampoo that many salons use and we know you will love it also. Once you use Paul Mitchell Tea Tree Shampoo it will be hard to use any other.
Paul Mitchell Tea Tree Shampoo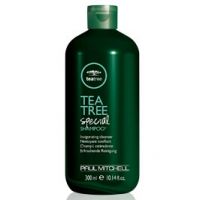 This shampoo is embedded with tea tree oil  which will deep clean your scalp, while soothing and protecting it from dandruff. Your scalp will feel clean, fresh, and invigorating.
Price
Depends on size $8.00-$25.00
Location
CVS,   Walgreens, and the beauty aisle of your local grocery store
Remove dandruff while invigorating your scalp with Paul Mitchell Tea Tree Shampoo, we give it a Smooch.
Our  Keys:
Favorite-Smooch
Bargain-Three Winks
Expensive but worth it-2Kisses and a Wink
We don't like it- Frown
Whatever your hand finds to do, do it with all your might…Ecclesiastes 9:10
Signed Kiss and Wink
Click the like button to become a Fan, we would love it.