Peplum's Are Back
Times, styles and taste change quite frequently.
While some women would do nearly everything to get rid of those extra inches on their hips others seem to be adding volume to the area.You may think they are crazy for adding volume to the hip area, but they are not. They are just follow the newest and hottest trend of the approaching fashion season (Fall/ Winter 2011/2012). They are wearing peplums.
Peplums were highly popular in the 80s, and have been almost forgotten considering the fact vogue has loved skinny girls for over 30 years. Now with a growing interest in healthy shaped women, we are no longer afraid of looking a little bigger (without going to extremes, of course!) and that brings a natural revival of peplums.
You can pair your peplum with a pencil skirt and a clinging top for a slim look. Try to avoid noticeable accessories to focus attention on the trendy detail.

                               Marc Jacobs Peplum Jersey Top – $995.00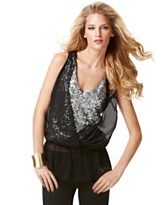 Macy's INC Sleeveless Sequin Peplum Blouse – $69.00

               BCBG Rhea Sleeveless Dress with Peplum Skirt – $194.99

                              Max and Cleo Peplum Dress – $44.80

                       BCBG Karla Strapless Peplum Dress – $308.00
We understand that Peplums are not for everyone. But if you are brave and are looking to spruce up your wardrobe you should definitely try out a peplum dress. You will be on trend with this style. Try them out and let us know what you think.


We give Peplums a SMOOCH!
Our  Keys:
Favorite-Smooch
Bargain-Three Winks
Expensive but worth it-2Kisses and a Wink
We don't like it- Frown
Whatever your hand finds to do, do it with all your might…Ecclesiastes 9:10
Signed Kiss and Wink
Call me for a quote on Home, Auto, or Life Insurance in Texas
Liberty Mutual is not affiliated with keys2beauties in any way
Click the like button to become a Fan, we would love it.