Bring Out Your Skin's Inner Glow
We have a unique facial mask that comes straight from the Blue Lagoon of Iceland. The Blue Lagoon products communicates a world of healing power, wellness and beauty, and was founded on a unique source of geothermal seawater which originates in Iceland's extreme environment. All of Blue Lagoon products use the seawater from the actual blue lagoon in Iceland and its raw natural surroundings. One of the great Blue Lagoon products we want to show you today is the Silica Mud Mask.
Blue Lagoon's Silica Mud Mask is made from their signature ingredient of silia mud. It is a pure, white geothermal mud that cleanses while also exfoliating. It works to naturally strengthen your skins barrier function while bringing out your skins inner glow and. This is perfect for giving your skin and energy boost and smooth complexion.
How to use: Use this mask 2-3 times per week or whenever you feel you skin could use an extra boost.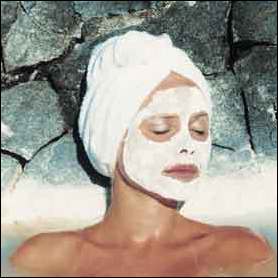 Location: bluelagoon.com http://www.bluelagoon.com/Shop/product/24/530/silica-mud-mask/default.aspx
Price: $100.00 – 6.8 oz
If you want to treat your self and splurge a little on the ultimate in skin care, we recommend you check out Blue Lagoon Silica Mud Mask. This product is highly praised by a friend of ours who is addicted to how this mask leaves her skin feeling and looking amazingly rejuvenated. We do realize that $100 is pricey for a face mask so we give it a Smooch and 2Kisses and a Wink.
Check out Blue Lagoon Silica Face Mask and let us know what you think.
Our  Keys:
Favorite-Smooch
Bargain-Three Winks
Expensive but worth it-2Kisses and a Wink
We don't like it- Frown
Whatever your hand finds to do, do it with all your might…Ecclesiastes 9:10
Signed Kiss and Wink
Call me for a quote on Home, Auto, or Life Insurance in Texas
Liberty Mutual is not affiliated with keys2beauties in any way
Click the like button to become a Fan, we would love it.