Sassy. Sexy Tops Just In Time For Spring
Spring is finally here ladies!! That means its time to bust out the fun, colorful spring like blouses and tops. We love Spring clothes and we love shopping for them even more. Today we want to show you some of our picks of some of the hottest spring blouses out.

Pointelle Shoulder Drop Sweater – Arden B $49.00

Sheer Chiffon Kimono Sleave Top – BEBE $59.00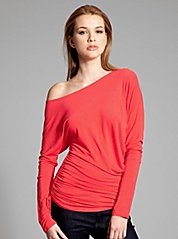 Miriam Rouched Side Top – Guess Marciano $49.00

Mesh Halter Top – Victoria Secret $39.50

Dream Tees Open Back Top – Rampage $29.50

Sequin Front Tank – Armani Exchange $48.00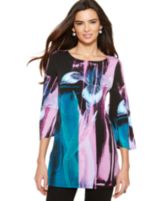 Alfani Top – Macy's $44.99
With Spring upon us it's time to look the part. These are just a few of the super sexy and sassy tops we found and liked. Head out to the mall and give your wardrobe a spring makeover. Let us know what you find.
We give Spring Tops a SMOOCH!!
Our Keys:
Favorite-Smooch
Bargain-Three Winks
Expensive but worth it-2Kisses and a Wink
We don't like it- Frown
Whatever your hand finds to do, do it with all your might…Ecclesiastes 9:10
Click the like button to become a Fan, we would love it.